No. 1 Computer Disposal Service Hong Kong | HKRT |
Sustainable and Secure Computer Disposal Service Hong Kong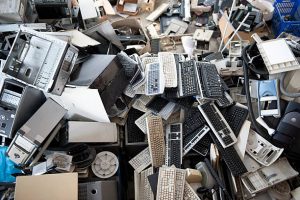 At HKRT, we pride ourselves on providing compliant and customised computer disposal solutions in Hong Kong. We understand that the safe and sustainable disposal of electronic equipment is essential for both environmental and data security reasons, which is why we offer tailored services to meet your specific needs.
Sustainable Computer Recycling for a Greener Hong Kong
Our computer disposal services include sustainable computer recycling, where we maximise the reuse of materials and minimise waste. We use advanced techniques for data sanitisation and equipment dismantling to ensure complete data destruction and safe component recovery. Our commitment to sustainability helps us achieve a greener Hong Kong and reduce the environmental impact of electronic waste.
Flexible and Transparent Computer Disposal Service Hong Kong
We offer flexible and transparent computer disposal services to our clients, with on-site data destruction, equipment collection, and recycling services available. Our team of experts works closely with you to understand your specific requirements and provide tailored solutions that suit your needs. We also provide transparent reporting and certification to ensure compliance with regulations and industry standards.
Choose HKRT as your trusted partner for computer disposal services in Hong Kong. Our secure and sustainable solutions give you peace of mind that your electronic equipment is being disposed of safely and responsibly.
Computer Disposal Service Hong Kong- Contact us today to learn more about our customised computer disposal solutions and how we can help you manage your electronic waste in an environmentally conscious and data-secure way. Call us now at +852 36194638, or email us at info@hongkongrecycle.com