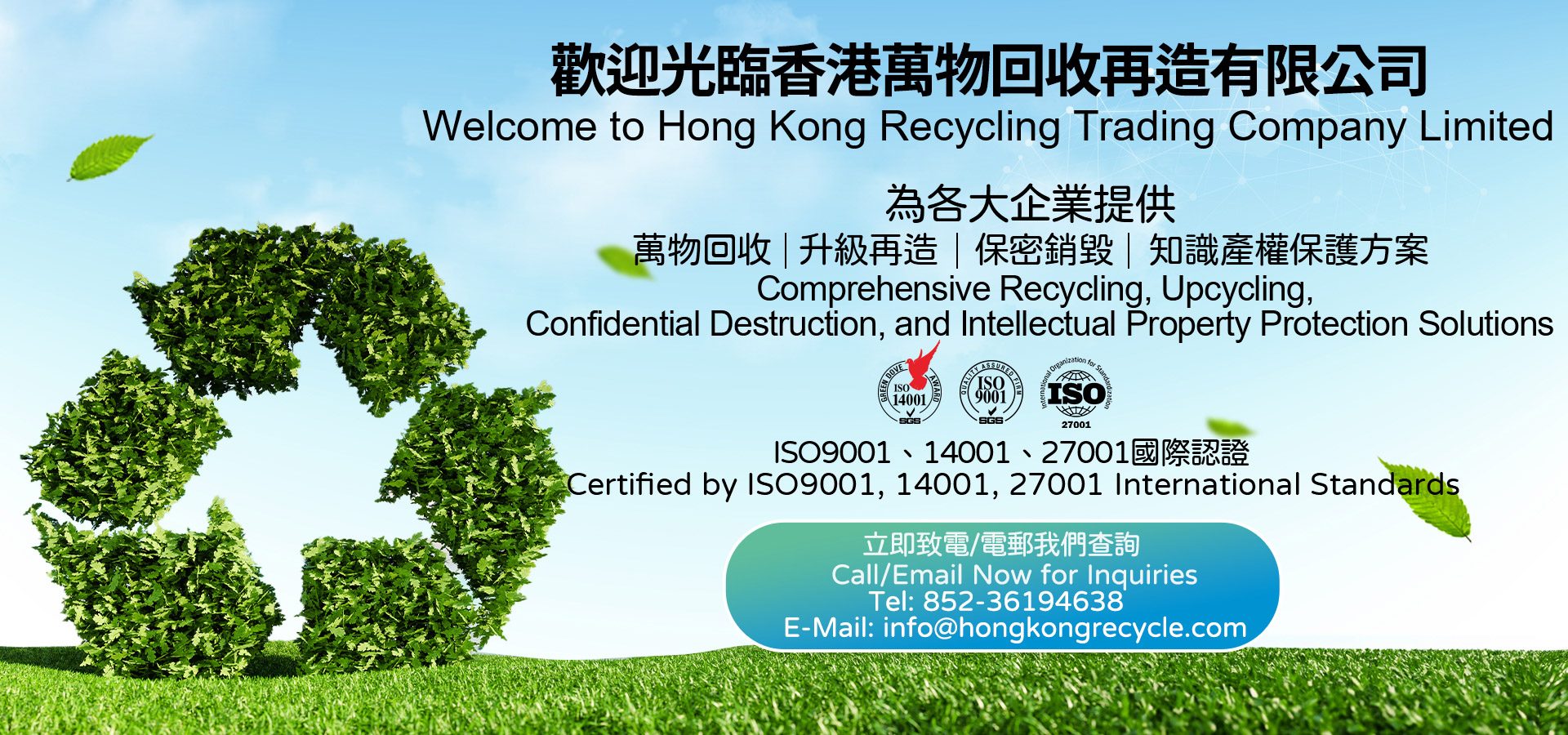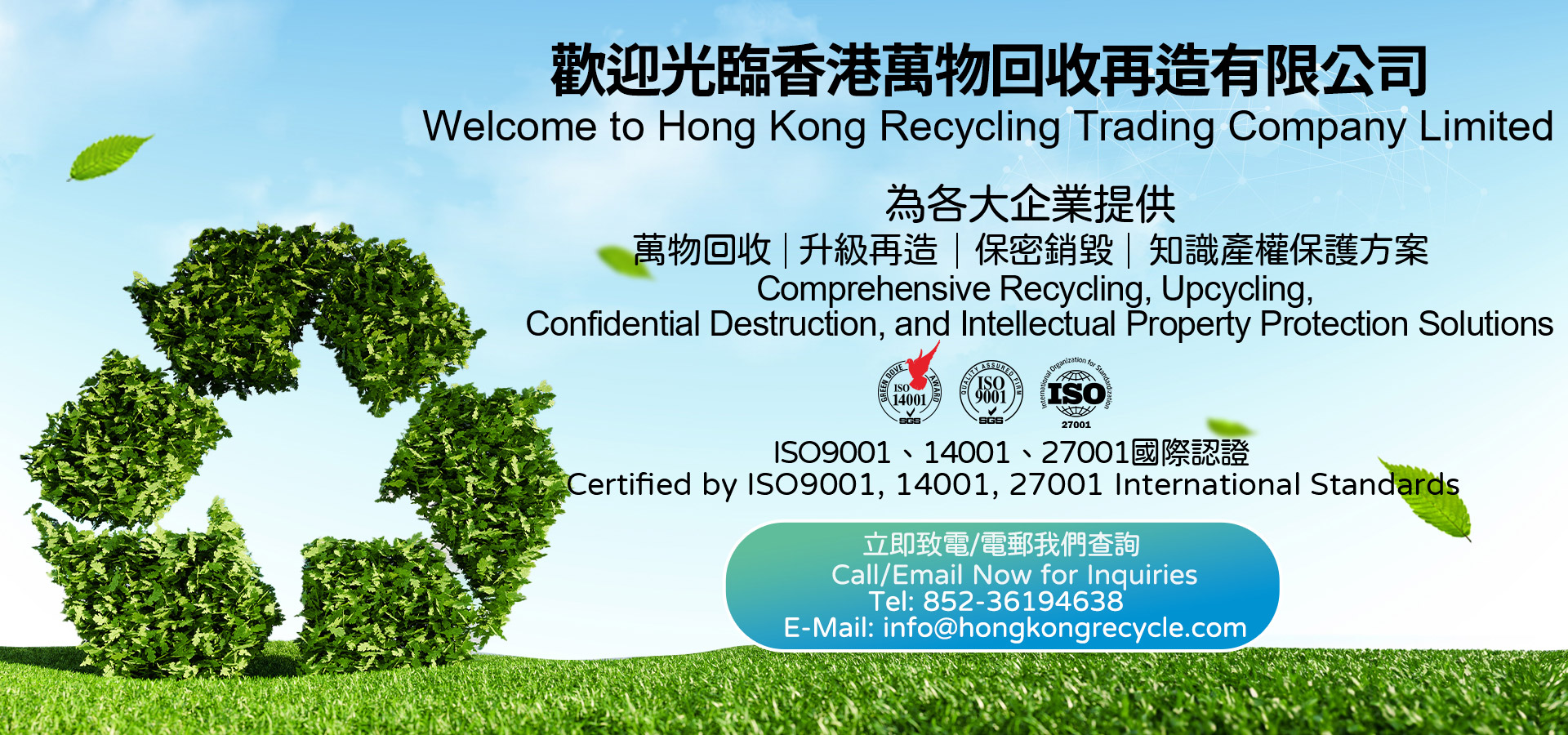 HKTR specializes in providing one-stop recycling, return processing, destruction and reverse logistics solutions for government agencies and enterprises.
We have many years of environment-friendly processing experience, have spacious environment-friendly processing sites, as well as have advanced management and complete mechanical equipment, such as uniaxial and biaxial shredding machine, hydraulic press-packing, full-automatic crushing machine, grinding machine and hydraulic cutting machine.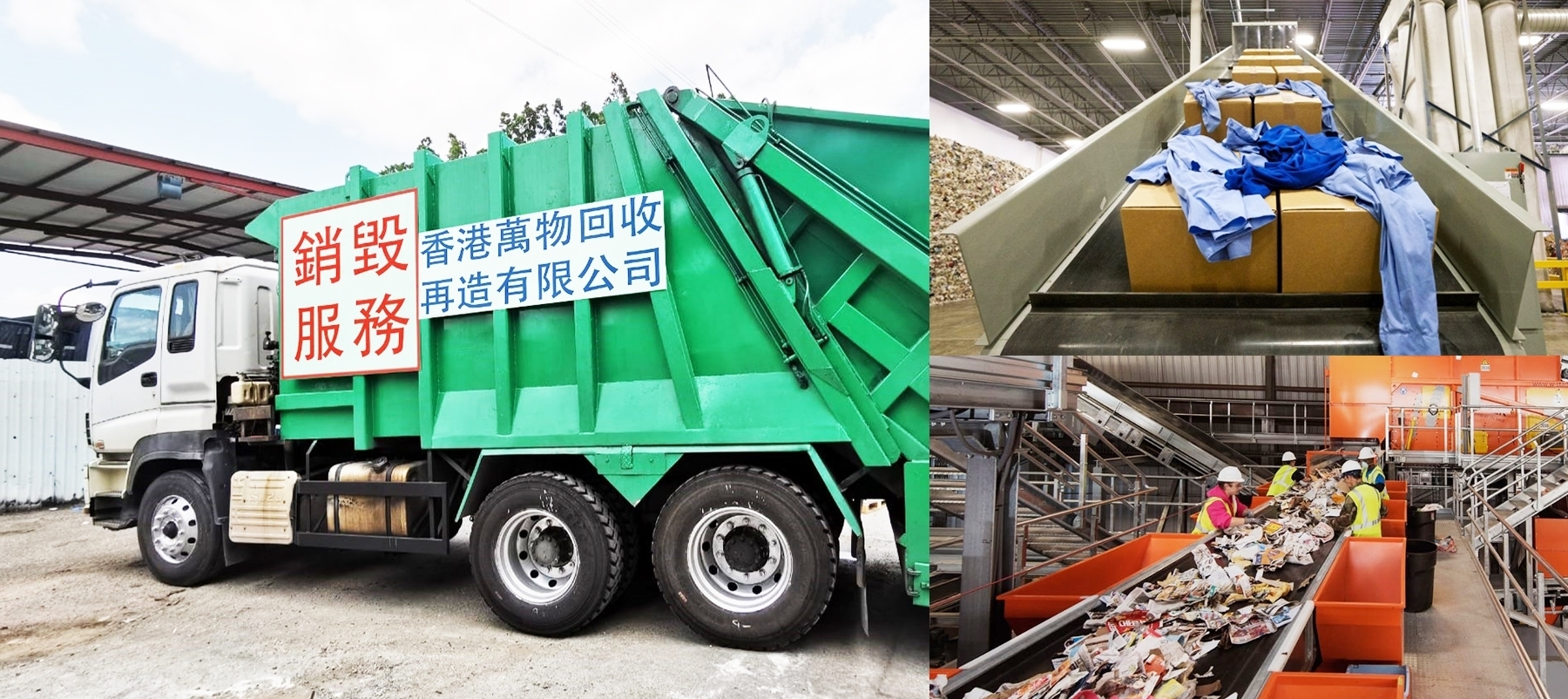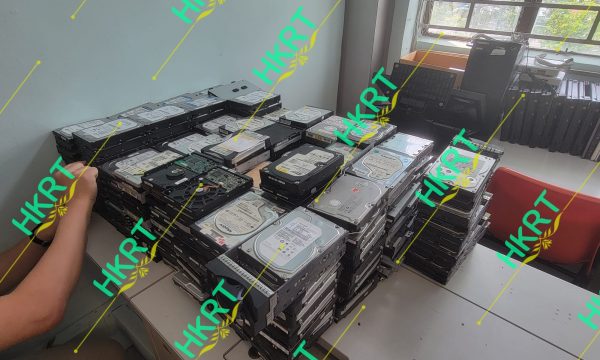 感謝沙田中學的信任及支持,選取我司的上門銷毀硬碟服務
上門銷毀硬碟服務數量:523隻
除了上門銷毀硬碟服務外觀與電路板外
最主要是讓儲存資料碟片傷害到無法使用與復原程度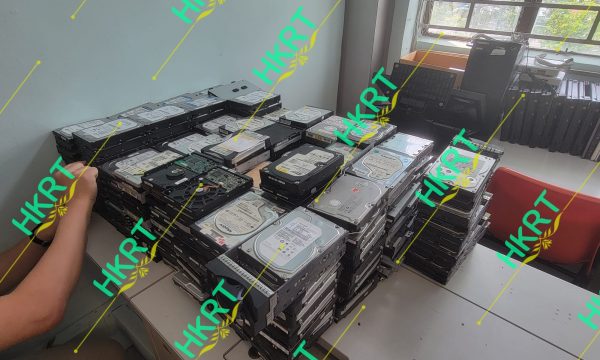 We have an international certificate that ensures that our hard drive degaussing service in Hong Kong is safe and secure.

Phone:852-36194638
Fax:852-36194636
Or you can fill in the form for service details:
Learn about the required service content and requirements
Develop preliminary plan
Confirm plan by both parties
Process according to the agreed time