Computer Recycling Hong Kong | HKRT
Reliable Computer Recycling
Hong Kong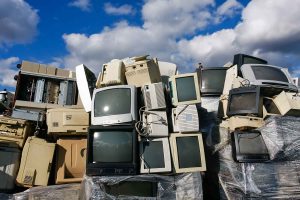 Safe and Efficient Disposal of E- Waste
At HKRT, we understand the importance of proper e-waste management, especially in a city like Hong Kong, where the volume of electronic waste is high. We offer safe and efficient computer recycling services to minimize the impact of e-waste on the environment and promote sustainability.
Our team of experts follows strict environmental and safety standards to ensure that your old computers are disposed of in an eco-friendly and responsible manner. We dismantle and recycle your computers' components and minimize their impact on the environment. We believe that everyone has a role to play in promoting sustainability, and we're committed to making computer recycling accessible and convenient for everyone in Hong Kong.
Convenient and Flexible Services
Our computer recycling services cater to both individuals and businesses in Hong Kong. We offer flexible collection options to suit your needs and ensure that your old computers are properly disposed of. By choosing HKRT for your computer recycling needs, you can be confident that your e-waste is being handled safely and efficiently.
Computer Recycling Hong Kong- Contact us now at +852 36194638, or email us at info@hongkongrecycle.com